Our COVID Response
Keeping You Safe
Friends and family, we want to encourage and comfort you as we move through this season of uncertainty together. We also want to assure you that we are open and committed to providing you with the wholesome mouthwatering meal support you need while practicing all necessary measures to ensure the safety and health of our employees, customers and their families.
Safety Measures
We put in place several robust measures designed to make your health & safety a top priority while still enabling our employees to fulfil orders.
Our staff received proper on-the-job training on the matters of personal hygiene and COVID-19 prevention.





Our staff wash and disinfect their hands at more regular intervals.





All surfaces and cooking stations are cleaned and sanitized thoroughly, including door handles and light switches.

We have standardized our opening hours, 11 AM to 5 PM Wednesday to Saturday.

Removed all seating from our restaurant to provide takeout only service.

Online and call-in ordering extended to the full duration of our opening hours.





We simplified our menu offering

Added extra value with more affordable Mini Bowl options.
New Fulfillment

Options

As the national response to the treat increases, our team continues to adjust to support you and keep every as safe as possible.
Call in and online order for take-out or delivery only
All deliveries are cashless, online payment only
At checkout, we added new options to minimize exposure when fulfilling orders.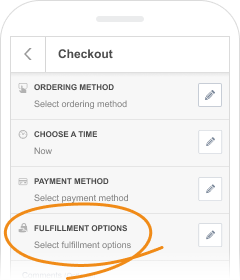 Fulfillment options for delivery:
| | |
| --- | --- |
| | Meet driver outside |
| | No-contact / Leave order at my door |
Fulfillment options for pickup:
| | |
| --- | --- |
| | At the restaurant counter |
Delivery Partners
To provide you with the best possible experience we have a new delivery partner. You can now order online for delivery directly from Yelluh Meat or via Island Direct